Meat Processing Machine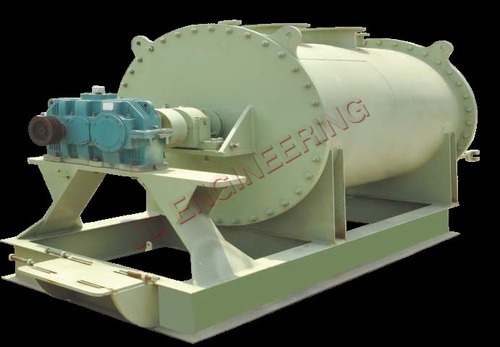 Meat Processing Machine
Product Description
Our in depth knowledge and industrial expertise has enabled us to emerge as a reputed manufacturer and supplier of Meat Processing Machine. These equipments are manufactured under the firm guidance of expert supervisors using best quality mild steel.The equipments are used in butcher house to process meat.Clients can avail these Meat Processing Machine from us in different sizes and specifications as per their requirements. We offer these equipments at affordable prices.
Features:
Rust proof finishing
Easy to operate
Longer service life
Frequently Asked Questions:
1)What is the process of meat production?
Processing meat involves slaughtering animals, cutting the meat, inspecting it to ensure that it is safe for consumption, packaging it, processing it into other products such as sausage or lunch meats, delivering it to stores, and selling it to customers.
2) Is meat processing business profitable?
Meat production will comprise large portions of the food market in the next few years, and it means you are on the right track when picking the right niche. If you intend to sell meat, and all that goes with it, be the most prestigious and develop a lucrative business.
3) Is process meat beneficial to eat?
Eating a lot of bacon, frankfurters, wieners, canned meat, or lunch meat that has been handled here and there to protect or season it is terrible for wellbeing, most authorities on the matter would agree. Various investigations have tracked down joins between handled meat and different types of malignant growth, as well as coronary illness and diabetes.